Stripe Integration: Streamlining E-commerce
Simplify your payment processes with seamless Stripe integration. Offering secure, reliable, and user-friendly payment solutions, I ensure your e-commerce platform provides a smooth checkout experience that customers trust.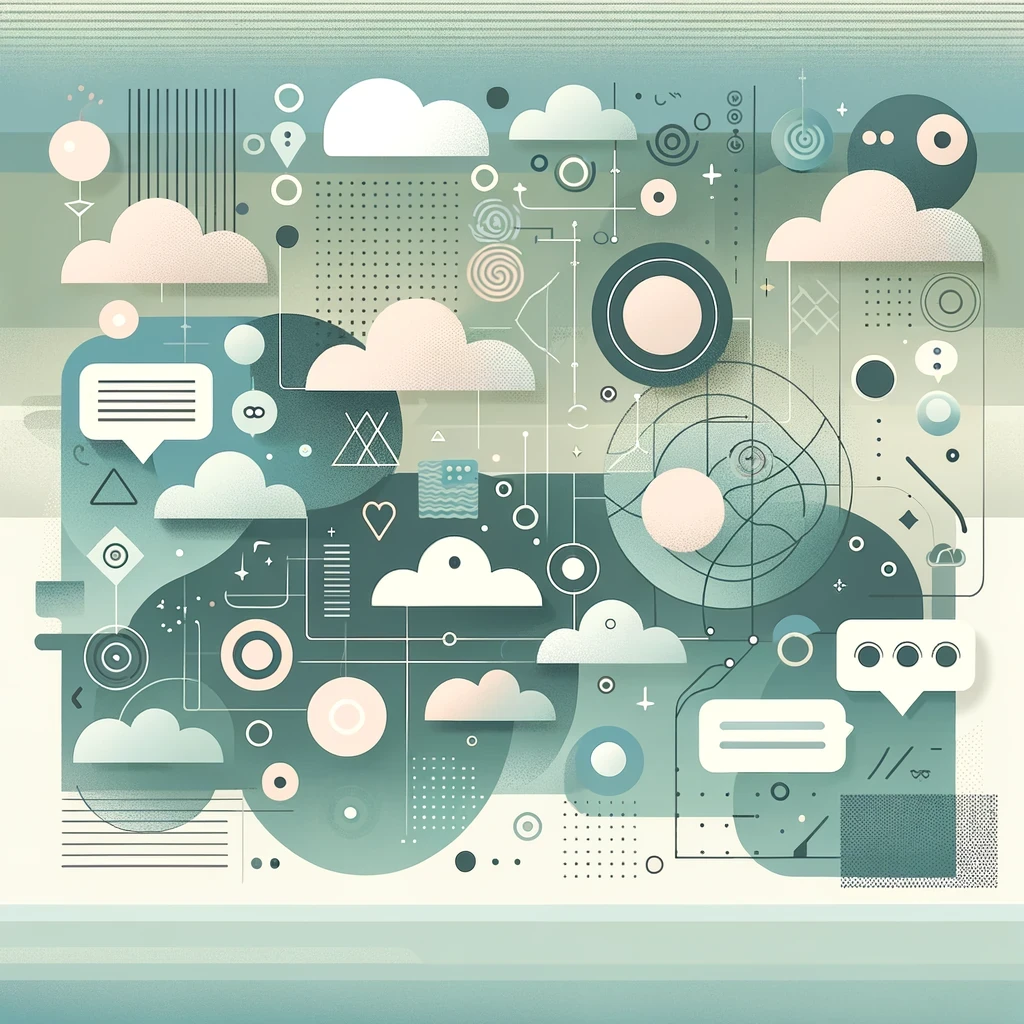 Overview
->
Integrating Stripe is more than adding a payment gateway; it's about creating a hassle-free, secure, and elegant transaction experience. I specialize in incorporating Stripe's robust payment processing into your digital platform, allowing for a range of payment methods that cater to a global audience while maintaining the highest security standards.
Customized Checkout Experiences
Create tailored checkout experiences that align with your brand and meet your customers' expectations for simplicity and security.
Multi-Currency Transactions
Go global with multi-currency transaction support, opening up your market and simplifying purchases for international customers.
Subscription Management
Manage recurring payments with ease. Whether you offer subscriptions or other regular services, I set up a system that's easy to manage and scale.
Financial Reporting & Reconciliation
Keep your accounts in check with tools that automate financial reporting and simplify reconciliation, saving you time and headaches.
Compliance and Security
Rest assured your Stripe integration adheres to the highest standards of PCI compliance and security, protecting your business and your customers.
Benefits
->
Let's break down the real perks and payoff of teaming up with me for your freelance needs:
Cost Efficiency
Skip the extra costs like benefits and office space—invest in what really matters: getting the job done right, at the right price.
Flexibility
Your project, your rules. Need a quick pivot or a unique schedule? I'm on it, with the adaptability your project demands.
Specialized Skill Set
Get the latest industry insights and top-tier skills at your fingertips, ensuring your project is nothing short of excellent.
Personalized Attention
Forget layers of bureaucracy—enjoy direct contact and a personal touch that translates your vision into reality, detail by detail.
Quick Turnaround
Jumpstart your projects with efficiency that outpaces traditional hiring by miles. Ready, set, launch.
Reduced Administrative Burden
Leave the paperwork to someone else. With less red tape, you're free to focus on what really matters: the project at hand.
ROI
Experience a boost in ROI thanks to streamlined execution, staying within budget, and delivering ahead of time, every time.
The Lowdown: Freelancer vs Full/Part-time Employee
| Aspect | Freelancer | Full/Part-time Employee |
| --- | --- | --- |
| Cost | Only pay for what you need, when you need it | Constant overhead, regardless of project status |
| Flexibility | Ultimate adaptability to meet dynamic project needs | Limited by schedules and conventional office hours |
| Skill Set | Broad and deep expertise, ready on-demand | May require additional training for niche tasks |
| Communication | Straight talk and swift responses | Potential delays in multi-tiered communication chains |
| Project Turnaround | Speedy delivery is the standard | Dependent on company bandwidth and bureaucracy |
| Administrative Burden | Minimal—let's keep it about the work | Often substantial, from HR to managerial oversight |
| ROI | Maximized through efficiency and targeted expertise | Can be diluted by fixed costs and extended timelines |
Portfolio
->
Take a peek at my portfolio to gauge the craftsmanship and diversity that I bring to the table:
Featured Work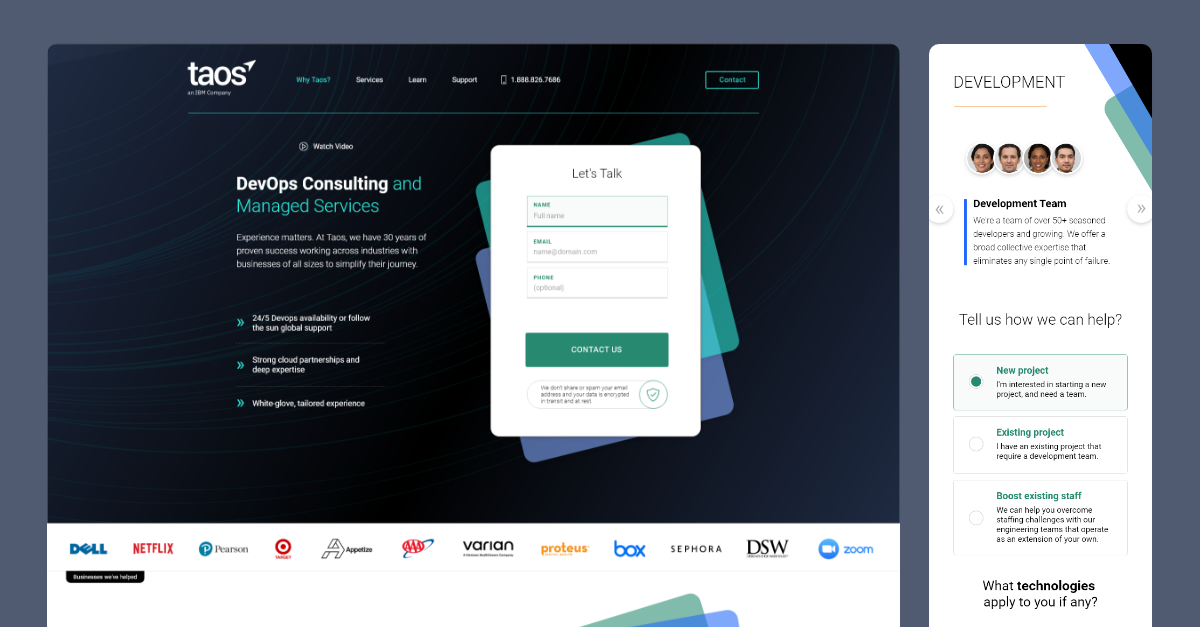 Taos an IBM Company
A sleek, responsive landing page; a marketing campaign with measurable results; seamless WordPress transition; and robust server management—all in a day's work.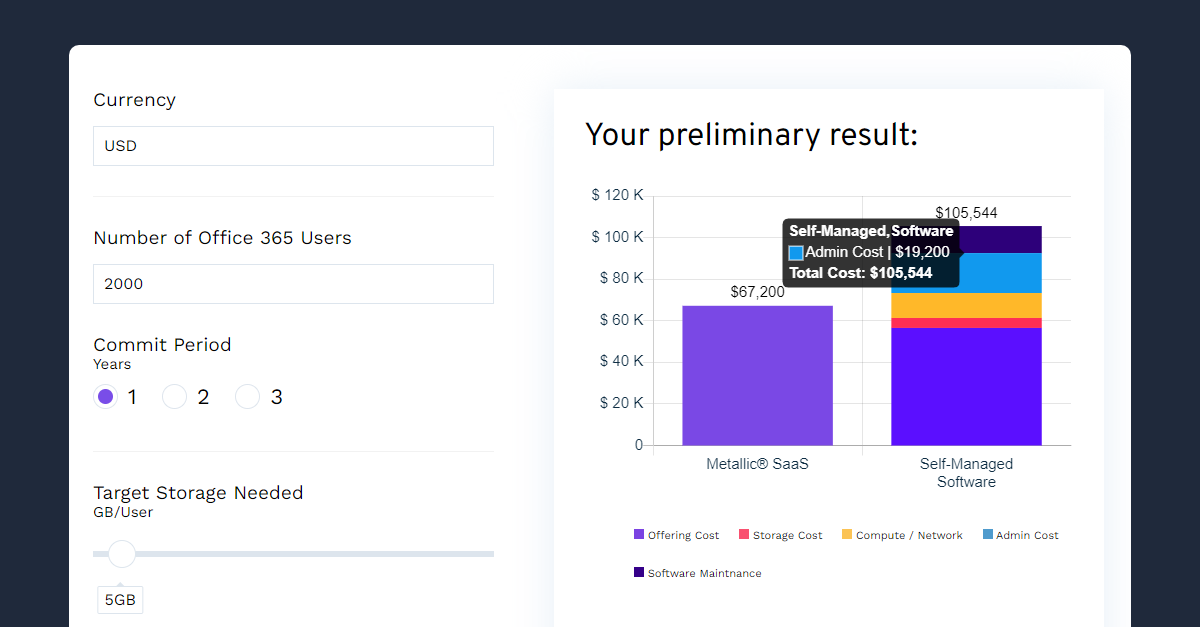 Metallic a Commvault Venture
Innovative and interactive website calculator designed to be as sturdy and reliable as the company it represents.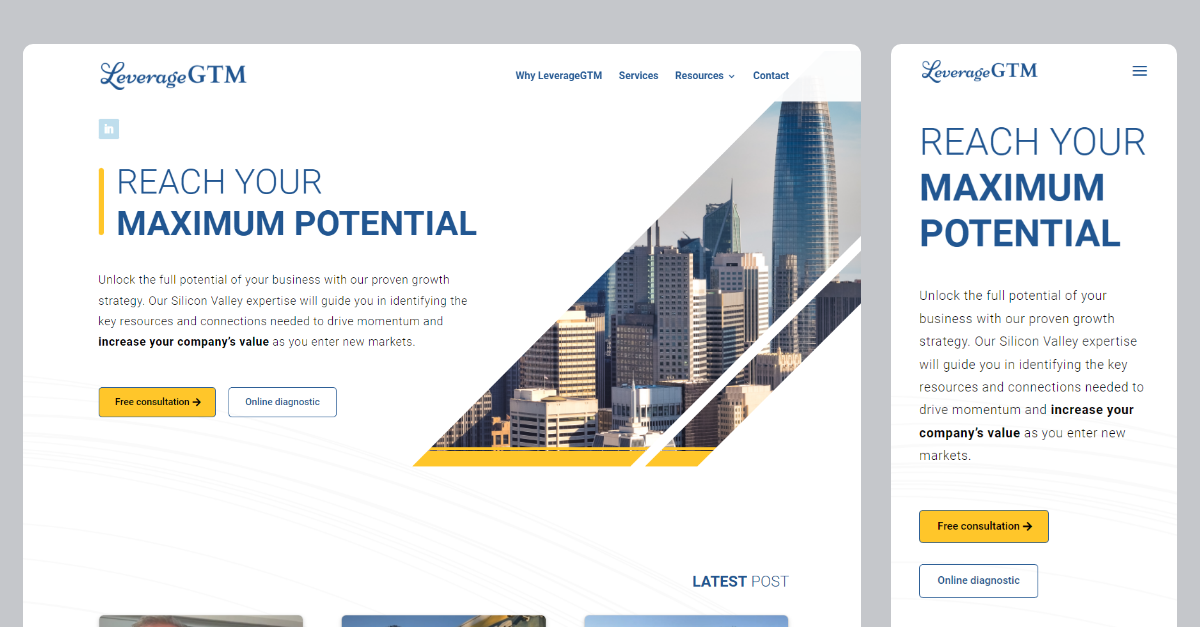 LeverageGTM
A tailor-made WordPress site with the back-end muscle to match, thanks to meticulous server management.
Catch the full lineup ->
Pricing
->
Every project has its own heartbeat, and I'm all about crafting a pricing plan that syncs perfectly with the rhythm of yours. Let's walk through how we can tailor the numbers to fit your needs:
1. Let's Chat
Drop me a line for a zero-charge chat. We'll dig into what you're after, scope out the goals, and sketch the outlines of your project.
2. Ballpark Figure
After our talk, you'll get an estimate that lays out the financial ballpark. Think of it as the rough sketch before the masterpiece.
3. The Blueprint
Feeling good about the estimate? Great! I'll carve out a detailed proposal for you, complete with cost breakdown, timelines, and milestones.
4. Tailor-Made Pricing
Just like a bespoke suit, the pricing you get is cut to fit just your project—no one-size-fits-all numbers here, only value stitched to your unique specifications.
How it works
->
Your journey from 'I need this' to 'He nailed it' should be frictionless. So here's the roadmap to a successful project with me:
1. The Icebreaker
Hit me up for a zero-cost initial consult. We'll hash out your needs, shoot for the stars with your goals, and map out your project's terrain.
2. Numbers and Plans
After our pow-wow, you'll get an estimate. If our stars align, a detailed game plan follows, featuring all the nuts and bolts: costs, timelines, and key deliverables.
3. Green Light, Go!
Thumbs up on the proposal? We'll make it official with a contract, then it's off to the races. Let's set up a launch meeting to iron out the final deets.
4. Progress in Your Inbox
You'll hear from me regularly with updates — consider me your project's GPS, keeping you in the know on all the routes and detours.
5. Checkpoint Reviews
Each milestone comes with a show-and-tell. You take the wheel for feedback, and we'll fine-tune as we go.
6. Victory Lap
Project's done and dusted to your liking? I'll hand over the keys with all the works and docs you need.
7. Always On Standby
Need a tweak post-launch? Mulling over round two? I'm your guy. Your ongoing success is my endgame.
Testimonials
->
Ready for the inside scoop? See what the buzz is about and get psyched for the upcoming reel of real talk — video testimonials are hitting the stage soon!
Spotlight Stories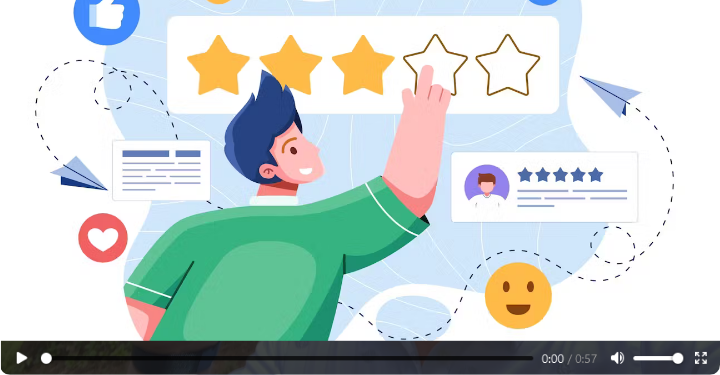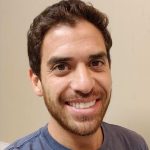 Alex Mikhail, SmartAlex, CEO
"Userbin transformed our customer engagement with a streamlined cost calculator that perfectly showcases our services. Their targeted Google Ads campaign significantly boosted our client base, delivering lasting impact and growth. Userbin's personal touch and strategic focus are unmatched. Exceptional results, highly recommended."
Resources
->
Knowledge is power, and I'm all about empowering you. Below, you'll find a treasure trove of resources to help you get a handle on what I do and how the digital landscape ticks:
Blog
Jump into the deep end of my blog, where I spill the beans on industry secrets, dish out pro-tips, and talk shop on the regular.
Case Studies
Got a minute? That's all it takes to get clued into the successes here. The case studies are brewing—stay tuned!
Newsletter
Good stuff is coming soon, promise. My newsletter—your future go-to for all things web and beyond. Hang tight, it's gonna be worth it.
FAQ
Curiosity didn't really kill the cat—it's welcome here. Head over to my FAQs, and if it's not covered, just ask away.
What's your experience in web development and design?
With a solid 23 years of creating digital wonders, I've got the experience to back up my passion for crafting web solutions that matter.
How quickly can you deliver a website or project?
It's a sprint vs. marathon situation: quick when it needs to be, but always focused on the long game of quality. Post-consult, I'll lay out a timeline that matches the project's complexity with your deadlines.
Do you handle website maintenance post-launch?
Sure do! I offer tailor-made support plans post-launch to keep everything running like a dream. It's like extended care for your site's wellbeing.
Are the websites you build mobile-responsive and SEO-friendly?
Absolutely. Responsiveness and SEO are the peanut butter and jelly of the web world—I make sure they go together flawlessly in every project.
What tech stack are you most comfortable with?
I'm all about the MEVN stack for its versatility and power. But, like a tech chameleon, I adapt to the best tools for the job, including Progressive Web Apps and native solutions where they're needed.
Can you build me an e-commerce site?
E-commerce is my jam. From bespoke builds to customizing platforms like Shopify, I create online stores that are not just shops but shopping experiences.
How will we communicate throughout the project?
Through my client portal, your project's command center, we'll stay in sync on every detail. It's collaboration made easy and efficient. You can find more info about it
here
.
What's the payment process like? Any deposits required?
For bigger projects, think of it as a four-course meal—payments spread out in installments with a deposit upfront. Smaller gigs? They're like a coffee shop visit—pay when you've received the goods. For ongoing work, it's a monthly tab.
Ready to share some client testimonials or references?
Your confidence matters, and I'm ready to bolster it with glowing reviews and solid references upon request—proof that I'm as committed to excellence as I say.
How do you ensure security and privacy on the websites you build?
Staying on top of the latest security protocols is non-negotiable. From adhering to best practices to tailoring security measures to your specific data needs, I've got the digital fortitude your site requires.
What if I'm not thrilled with the final product?
Satisfaction isn't just a promise—it's a pledge. If you're not over the moon with the outcome, we'll collaborate and tweak until the final product is everything you envisioned, and more.
Can you handle the hosting for my website?
Hosting with me is smooth sailing. I offer managed hosting services that mean fewer headaches for you and reliable performance for your site, with support for both Kinsta and DigitalOcean.
Will there be ongoing costs with my website?
Only if you want there to be. You can host your site independently, or if you prefer the VIP treatment, my managed hosting comes with ongoing costs. I'll always recommend what I believe suits your project best.
Do you provide content and copywriting services too?
Words matter, and yes, I craft them with care. Whether it's creating compelling content myself, tapping into the creative power of ChatGPT, or collaborating with specialized writers, your message will hit home.
What's your approach to website updates and changes post-launch?
Think of me as your website's guardian angel. With a support plan, updates are just a message away. Without one, I'm still here to help on a case-by-case basis. Your site will stay fresh and functional, no sweat.
Who owns the website after it's built?
Once the project is complete, the website is yours—lock, stock, and barrel. While I may reuse certain backend efficiencies, the creative front that your users see will be uniquely yours.
What makes you stand out from other web developers and designers?
More than just making websites, I'm in the business of bringing visions to life. Two decades in, and each project still feels like the first—thrilling, challenging, and unbelievably rewarding.
Get started
->
Embarking on your project journey couldn't be simpler. Follow these steps to lift off:
Book a Chat
Drop me a line or pencil in a time for a no-cost chat. We'll start by mapping out your vision for the digital landscape.
Discovery Session
In our talk, we'll navigate through your goals, scope out the requirements, and make sure we're synced up for the adventure ahead.
Custom Roadmap
After our session, you'll get an estimate that respects your budget and a proposal that plots out the milestones, costs, and outcomes.
Green Light for Lift-off
Happy with the plan? We'll make it official and gear up with a strategic kickoff, setting the stage for a smooth takeoff and a stellar project trajectory.
Open Line for Ideas
Got a spark of inspiration or need a sounding board? I'm all ears, anytime. Together, we'll ensure the project not only meets but exceeds your aspirations.
Client login
->
Step into your secure hub where all your project essentials—communications, documents, and updates—live.
Sign In
If you're already on board, sign in with your credentials to enter your project's command center.
Client Portal
Security First
Rest easy knowing my client portal uses robust encryption, keeping our collaborative space safe and sound.
Stay In the Loop
Track your project's heartbeat—check progress, view timelines, and stay informed at every turn.
Direct Dialogue
Communicate with me directly within the portal for streamlined feedback and swift responses.
Safe Swaps
Exchange documents securely, with peace of mind that your data stays private and protected.
Always Here to Help
Hit a snag or need a hand? I'm a message away in the portal, ready to assist.
Join the Fold
Eager to start your project? Reach out to create your client account and begin the journey.
Contact
->
Tell me about your project's aspirations or toss any queries my way. Just drop your details into the form, and I'll be in touch before you know it.
Let's talk
Ready to get started or need more information? Reach out to me or schedule a consultation to discuss your project in detail.